Impact of Saline Irrigation Water Levels on the Early Stages of Alfalfa Growth (Medicago sative L.)
Keywords:
Water Salinity, Salt Tolerance, Plant height, Biomass, Alfalfa
Abstract
An agricultural experiment was conducted to measure the effects of different salinity treatments of water irrigation (0, 1, 5,10 dS/m) at 250C on leaf number, root length, plant height, fresh and dry biomass of alfalfa (Medicago sative L.) in a small greenhouse at a laboratory of Agriculture College of Sirte University, Libya. Treatments were designated as (S1, S2, S3, S4) respectively. Alfalfa seeds were planted in 24 pots using a random block distribution method with 6 replicates. 12 pots were harvested after one month and 12 after two months of cultivation. Samples of fresh materials were weighed and then dried in an oven under 700C for 48 hrs to estimate the constant weight of plants per pot and determine whether they were affected by various salt treatments. In general, the results of this study emphasized alleviated effects of growth with salt- -tolerance on growth aspects under salinity in alfalfa (Medicago sative L.). Salinity reduced the total length and total biomass of alfalfa with the increase in water stress. Leaf number decreased by about 46.02% after 10 dS/m compared to the control treatment.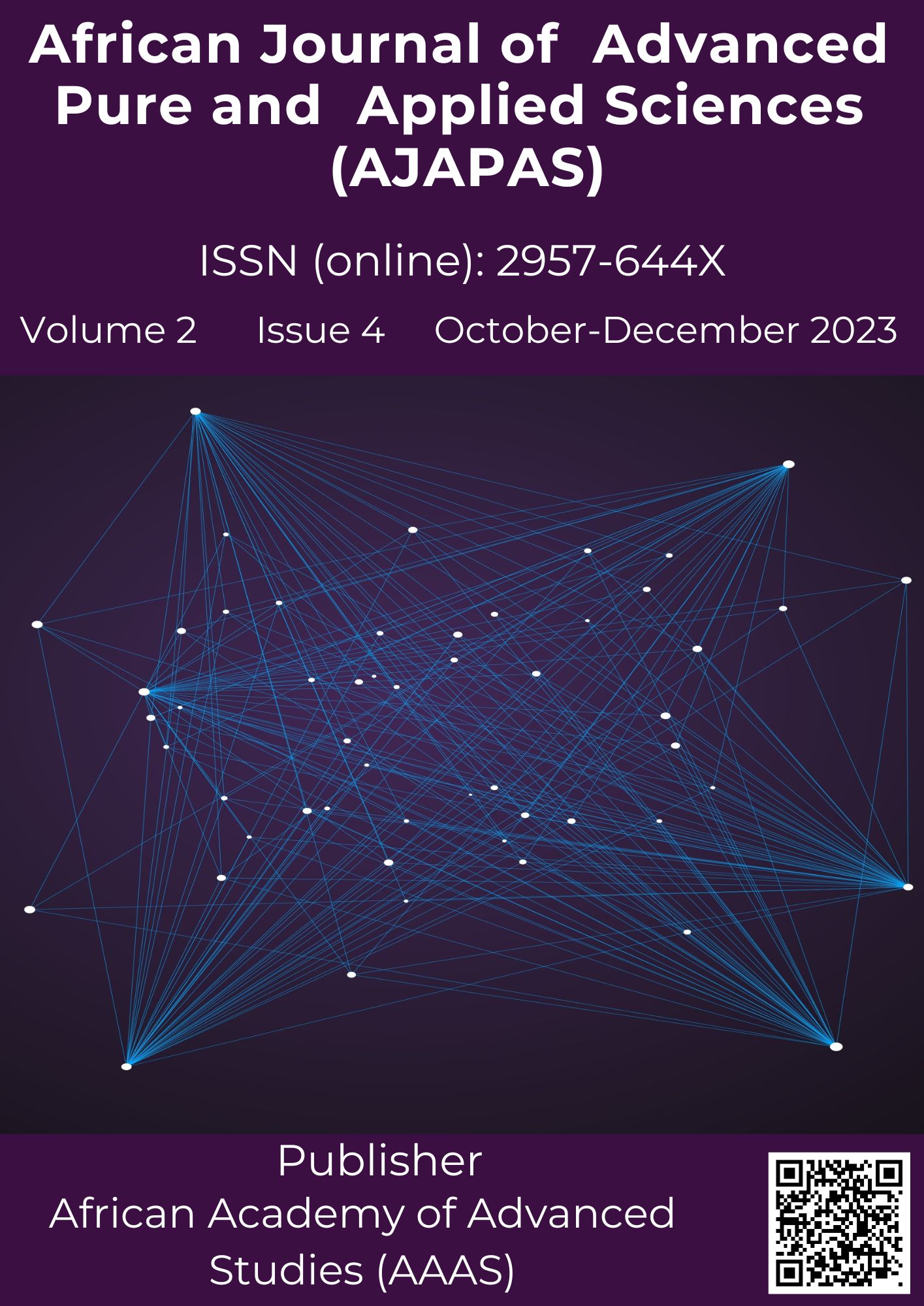 How to Cite
Asmaa Gaieth Ali Binsaad. (2023). Impact of Saline Irrigation Water Levels on the Early Stages of Alfalfa Growth (Medicago sative L.). African Journal of Advanced Pure and Applied Sciences (AJAPAS), 2(4), 131–137. Retrieved from https://aaasjournals.com/index.php/ajapas/article/view/564