Qualitative and Spectrophotometric Analysis of Potassium Bromate in Bread and Flour Consumed in Tarhuna, Libya
Keywords:
Potassium Bromate, Bread, Flour, UV-Spectrophotometer
Abstract
Bread samples and flour were collected from seven bakeries covering the city of Tarhouna. The samples were analyzed for potassium bromate using standard methods. The studied samples were analyzed using a UV-Vis spectrophotometer (model 2550, Shimadzu Japan) and converted to concentration via a standard calibration curve of Potassium bromate absorbance against concentration. The concentration ranges between (1.0 – 26.45µg/g) in bread, and (1.7 – 5.3 µg/g) in flour.  A significant difference in KBrO3 levels of bread and flour samples from different bakeries. The obtained results showed a high level of bromate in all samples exceeded the permissible limit of FDA and the low (258) prohibition of import and use of KBrO3 in Libya.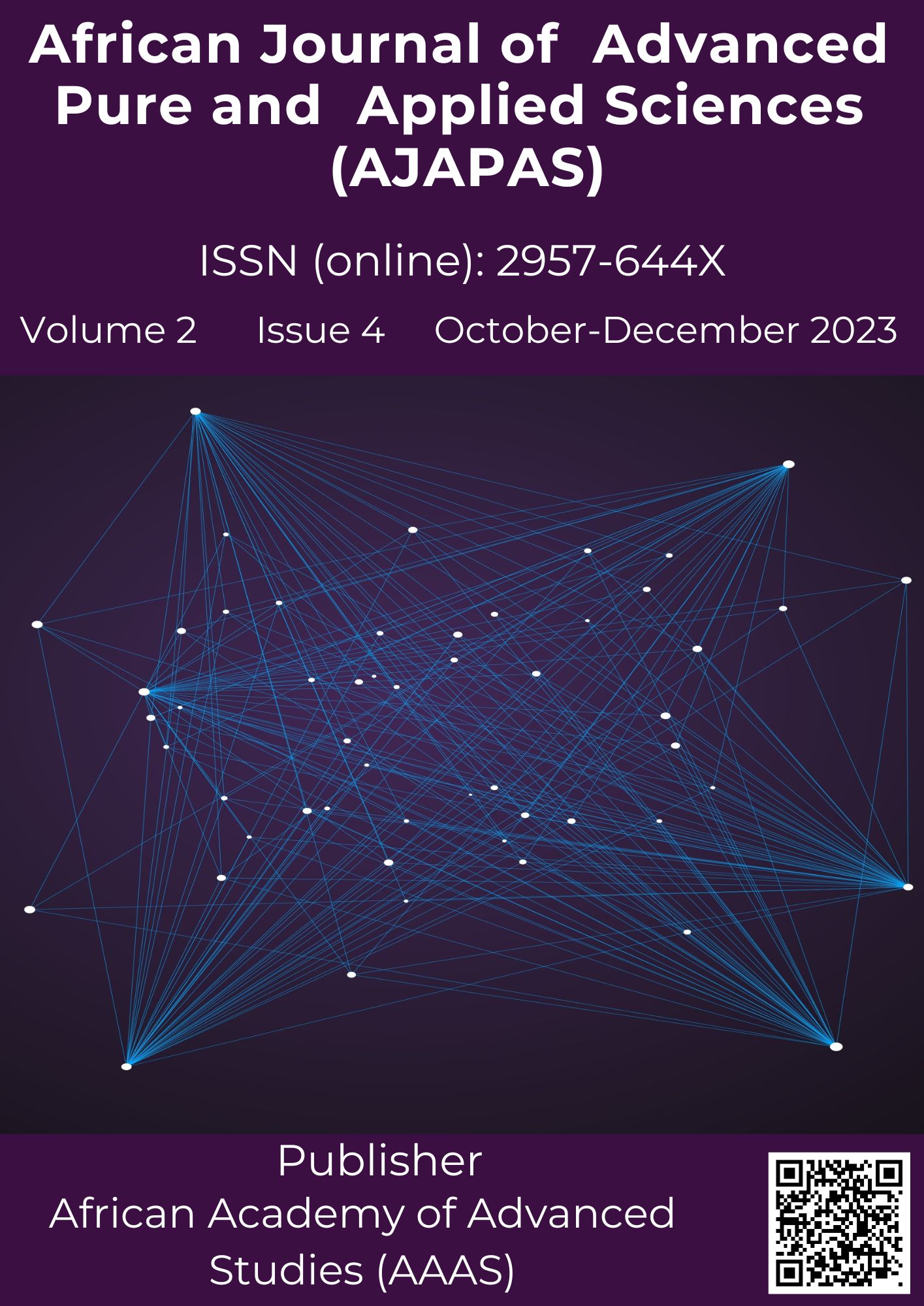 How to Cite
Suad Ali Uneis, Wafa Khalleefah Amhimmid, Rim Ahmed Salem, & Tebra Mosbah Eldrhubi. (2023). Qualitative and Spectrophotometric Analysis of Potassium Bromate in Bread and Flour Consumed in Tarhuna, Libya . African Journal of Advanced Pure and Applied Sciences (AJAPAS), 2(4), 166–171. Retrieved from https://aaasjournals.com/index.php/ajapas/article/view/568