Characterizing the Response of Strained Layer Semiconductor Lasers Using Pressure Techniques: Review
Keywords:
Characterizing, Response, Strained Layer, Semiconductor, Lasers, Pressure Techniques
Abstract
The pressure technique offers a powerful approach for characterizing the response of strained layer semiconductor lasers. It allows researchers to investigate the impact of pressure-induced modifications on the band structure, lasing wavelength, optical gain, threshold current, carrier dynamics, and phase transitions. The insights gained from such studies are valuable for optimizing the design and performance of strained layer semiconductor lasers in various applications.
This research aimed to characterize the response of the stressed layer to a semiconductor laser using compression techniques by reviewing the literature related to the current research
The research concluded that understanding the various loss mechanisms in semiconductor lasers is vital for improving their efficiency, power output, and reliability. Mitigating the impact of these loss mechanisms through material optimization, device design, and advanced fabrication techniques is an ongoing area of research. By addressing and minimizing these losses, semiconductor lasers can achieve higher performance, longer lifetimes, and expanded applications in various fields.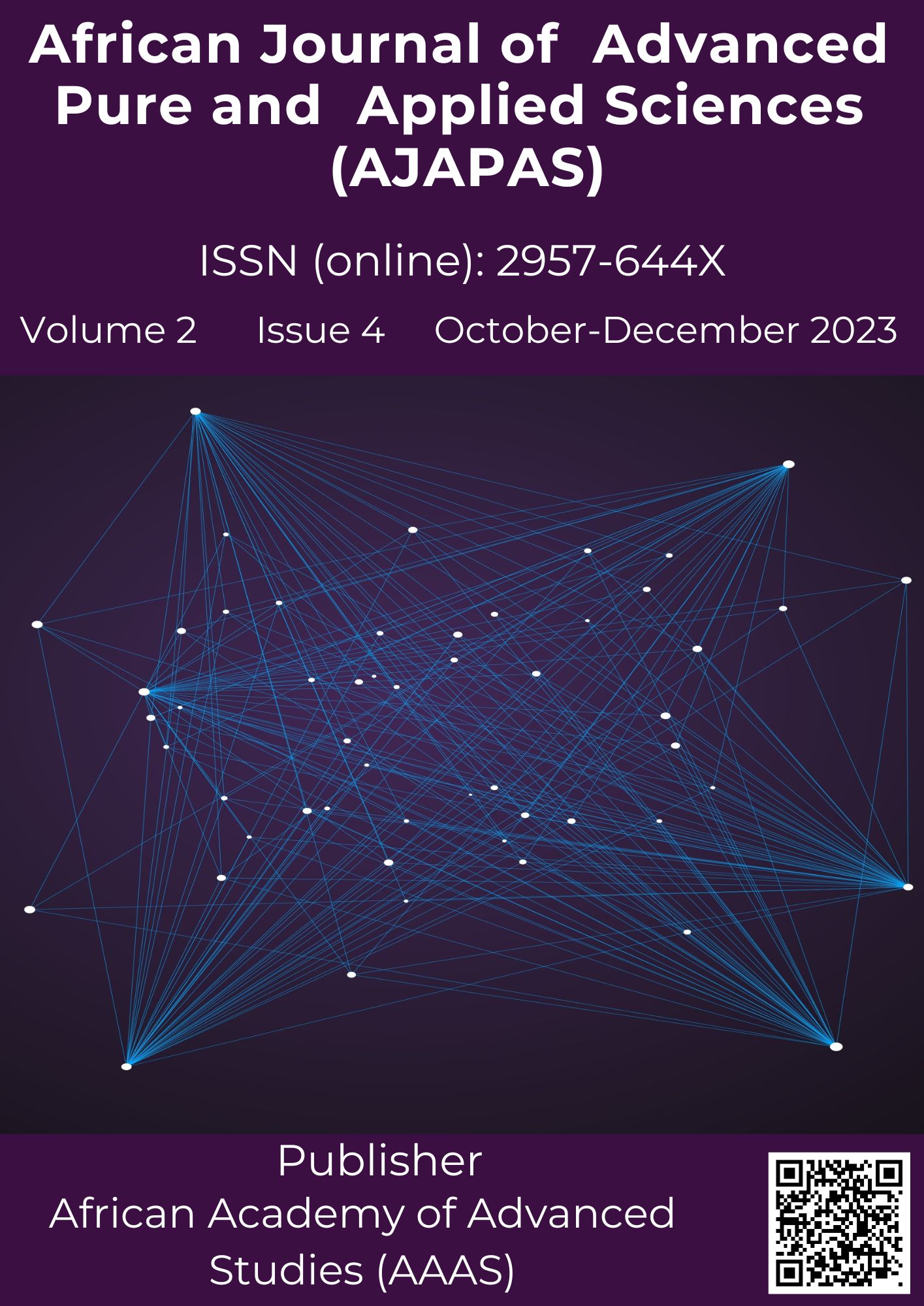 How to Cite
Mishtada Misbah Mohamed Ahmed. (2023). Characterizing the Response of Strained Layer Semiconductor Lasers Using Pressure Techniques: Review. African Journal of Advanced Pure and Applied Sciences (AJAPAS), 2(4), 113–121. Retrieved from https://aaasjournals.com/index.php/ajapas/article/view/561