VLCL: Designing a virtual laboratory model for learning the C++ language
Keywords:
VLCL, E-learning, Distance education, Virtual lab, C programming
Abstract
Virtual laboratories are considered one of the innovations of modern technology, which is considered an extension of the development of electronic simulation systems that seek to provide the best solutions to the problems faced by the traditional laboratory. Virtual laboratories transcend time and geographical restrictions and solve capacity problems. Continuing this trend, the researcher decided to create a virtual laboratory system for learning the programming language (C++) to link the electronic aspect with the actual application component, especially for procedures that are difficult to implement. The design focused on the technological requirements associated with the terminology used in the curriculum.
This system was applied to a sample of students from the Computer Department at the College of Education, Bani Waleed University. Teachers' opinions about using this system were also measured through questions collected from questionnaires for previous scientific research on virtual laboratories, and the results were positive.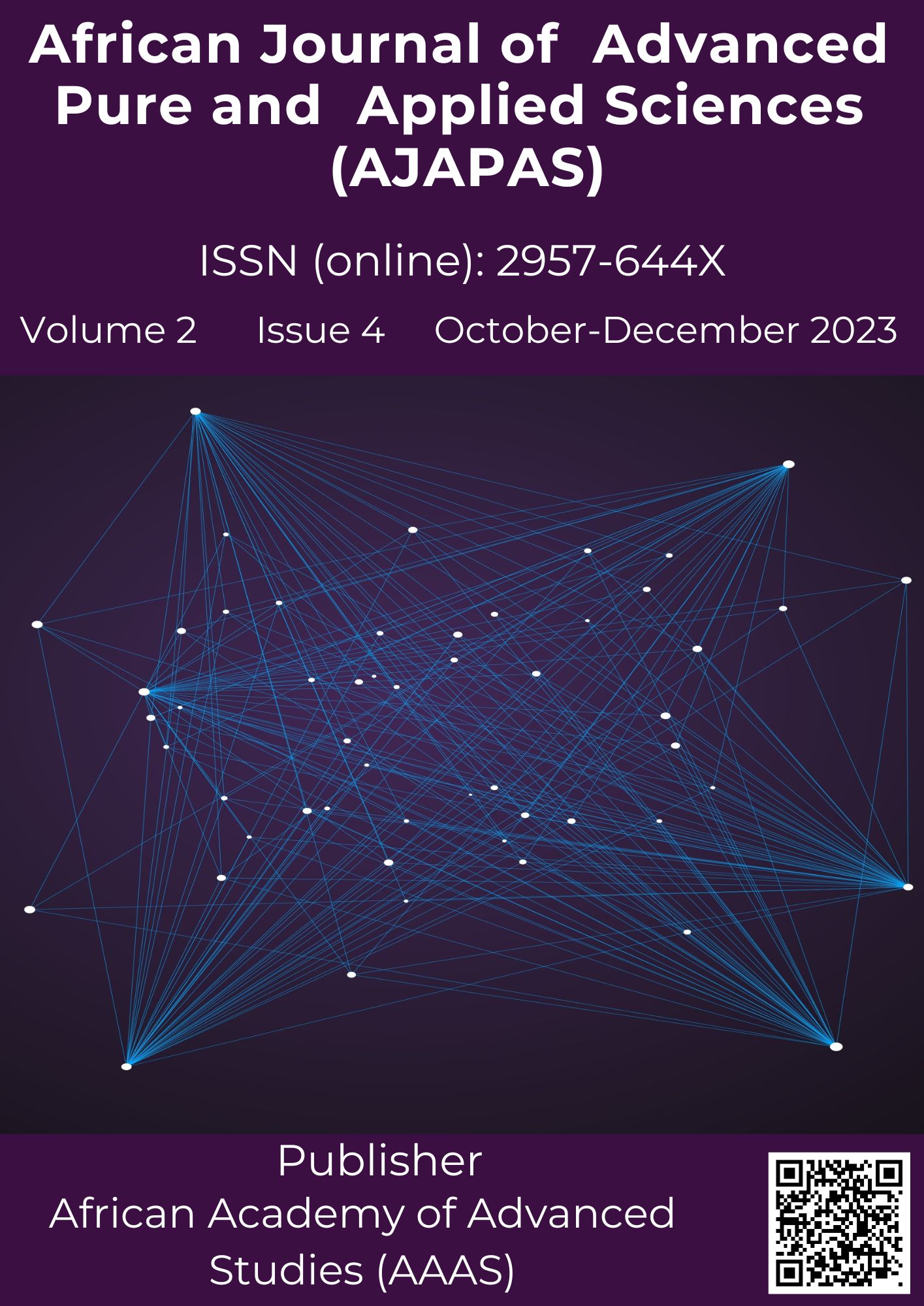 How to Cite
Tajdeedah Alhousayn Alhadi Ahfaaf. (2023). VLCL: Designing a virtual laboratory model for learning the C++ language. African Journal of Advanced Pure and Applied Sciences (AJAPAS), 2(4), 231–238. Retrieved from https://aaasjournals.com/index.php/ajapas/article/view/615