The Effects of Digital Word-Of-Mouth on Brand Image and Purchase Intention
الكلمات المفتاحية:
Electronic word-of-mouth، Product brand image، Purchase intention، Consumer behaviour
الملخص
This study investigates the impact of electronic word-of-mouth (e-WOM) on consumer behaviour, and more specifically on product brand image and purchase intention. After a brief review of the academic literature, The research employs a survey-based method. The structured questionnaire was designed using google forms and was shared online. Using a 20 question and convenience sampling method, the data were collected from 140 consumers in Algeria.
The results of the data analysis, using PLS. V3 structural equations, show that e-WOM has a positive and significant impact on brand image and purchase intention, and that the WOM and BI have a significant positive impact on PI.
SAYAH F, 2020, Impact du bouche à oreille électronique sur le comportement du consommateur : Cas du consommateur algérien, Revue des Sciences Economiques, de Gestion et Sciences Commerciales, Volume:21 / N°: 30 (2020), p 985-603.
MUHAMMAD S et al, 2020, How Social Factors Drive Electronic Word-of-Mouth on Social Networking Sites?, Springer Nature Switzerland AG, pp. 574-585.
Nuzhat Jan and Mushtaq Ahmad Bhat, The Power of Electronic Word-of-Mouth Communication (EWOM): A Literature Review, International Journal of Marketing and Technology Vol. 11 Issue 09, September 2021, pp. 1-17.
Hennig-Thurau Kevin P. Gwinner Gianfranco Walsh Dwayne D. Gremler, 2004, ELECTRONIC WORD-OF-MOUTH VIA CONSUMER-OPINION PLATFORMS: WHAT MOTIVATES CONSUMERS TO ARTICULATE THEMSELVES ON THE INTERNET? JOURNAL OF INTERACTIVE MARKETING, VOL 18 / NUMBER 1 / WINTER, 38-52.
HAMZAH M et al, 2020, The impact of electronic word of mouth on consumers purchasing intention, Journal of Theoretical and Applied Information Technology 31st January 2020. Vol.98. No 02, pp. 183-193.
SAYAH F, 2021, Influence Of Electronic Word-of-mouth On Consumer Behaviour, Volume 4, Numéro 3, 01-12-2021, Economics and Sustainable Development Review, pp. 116-135.
SEIGNOL DE SWARTE, M, 10 nov. 2021, Bouche-à-oreille marketing : pourquoi est-il si important ?, https://www.meltwater.com/fr/blog/bouche-a-oreille-marketing
AKKARENE R and BOUDA N, 2021, Effect of word-of-mouth communication on consumers' brand image and purchase intention: Empirical study in the wilaya of Bejaia, Review MECAS V°17 / N°2 / June 2021, pp. 27-38.
Jalilvand, M., Esfahani, S. S., & Samiei, N. (2011). Electronic word-of-mouth: challenges and opportunities. Procedia Computer Science, 42-46.
SHIV KUMAR S, ANUJA S, 2017, Impact of electronic word on mouth on consumer behaviour and brand image , Asian J. Management; 8(3): July - September, pp. 501-506.
Robert A. Westbrook, 1987, Product/Consumption-Based Affective Responses and Postpurchase Processes, Journal of Marketing Research, Vol. 24, No. 3 (Aug., 1987), pp. 258-270.
AJZEN, I., & FISHBEIN, M. (1972). Attitudes and normative beliefs as factors influencing behavioral intentions. Journal of Personality and Social Psychology, 21(1), pp.1–9.
KELLER, K.L. (1993), "Conceptualizing, measuring, and managing customer-based brand equity", Journal of Marketing, Vol. 57 No. 1, pp. 1-22.
CRETU, A.E. AND BRODIE, R.J. (2007), "The influence of brand image and company reputation where manufacturers market to small firms: a customer value perspective", Industrial Marketing Management, Vol. 36 No. 2, pp. 230-240.
CHINHO L, YI-SHUANG W and JENG-CHUNG V. C, 2013, electronic word-of-mouth: the moderating roles of product involvement and brand image, Proceeding of 2013 International Conference on technology Innovation and Industrial Management 29-31, Phuket, Thailand, pp. 29-47.
Xia, L., & Bechwati, N. N. (2008). Word of Mouse: The Role of Cognitive Personalization in Online Consumer Reviews. Journal of Interactive Advertising, vol. 9.
Munch, J. M., & Swasy, J. L. (1988). Rhetorical Question, Summarization Frequency, and Argument Strength Effects on Recall. Journal of Consumer Research, vol. 15.
Bansal, H. S., & Voyer, P. A. (2000). Word-of-Mouth Processes within a Services Purchase Decision Context. Journal of Service Research, vol. 3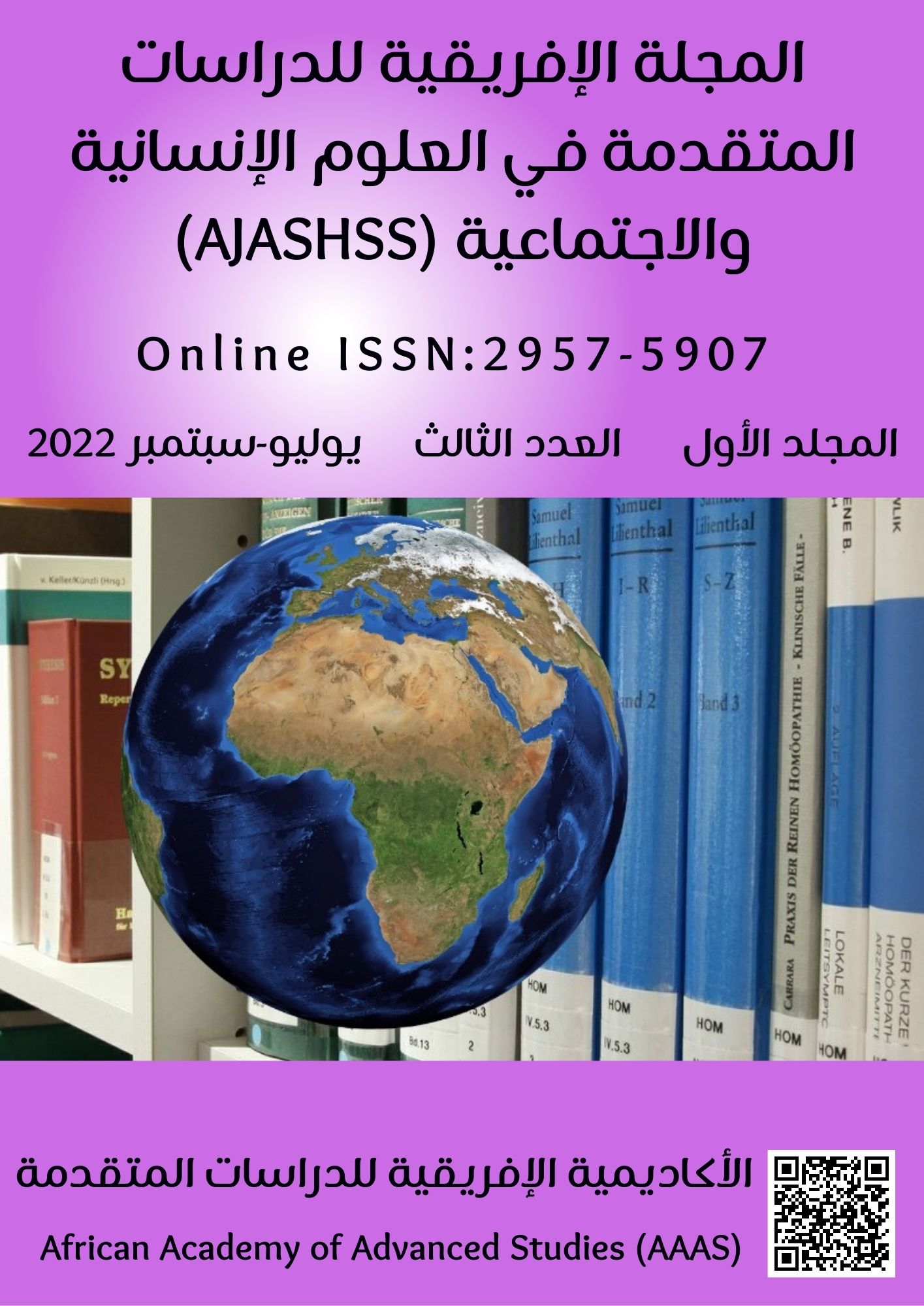 Copyright & Licensing
الحقوق الفكرية (c) 2022 Fatima SAYAH
هذا العمل مرخص بموجب Creative Commons Attribution 4.0 International License.